Indiana Camp Meeting 2021 will be a new experience for everyone.
Much thought and prayer has gone into plans for this year's event, and we trust that God will bless us as we continue to adapt to our current COVID-19 environment.
Each weekday morning at 9:00 a.m., an Indiana pastor will speak via livestream.
Dr. Pavel Goia will be the featured evening speaker Monday through Thursday evenings. Dr. Goia serves as the General Conference associate Ministerial secretary and editor of Ministry magazine and has inspired many with his emphasis on faith and answered prayer.
The Cicero SDA Church will be the broadcast site Monday through Thursday evenings and will be open for in-person attendance as well as livestreamed programming.
Pastor Doug Batchelor will speak in person Friday evening, Sabbath morning and Sabbath evening. He is the president and speaker for Amazing Facts International Ministry and the senior pastor of the Granite Bay Hilltop Seventh-day Adventist Church in California.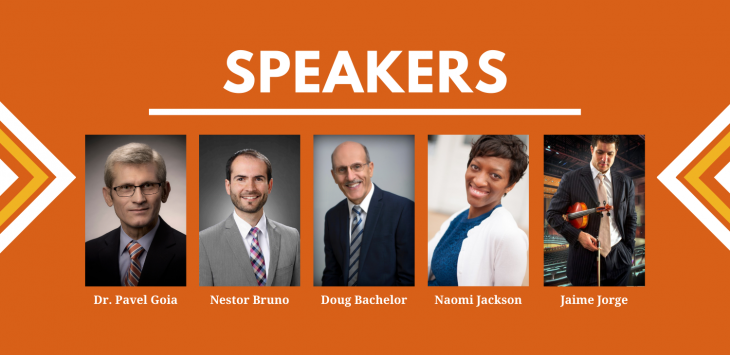 On Friday evening and Sabbath, the English adults' day-long programming will be broadcast from the Indiana Academy gymnasium, with both in-person attendance and livestreaming options. Currently we will be able to accommodate 500 attendees, based on social distancing guidelines.
Musical guests for Friday evening and Sabbath will be Jaime Jorge and Naomi Jackson.
On Sabbath, our Hispanic brothers and sisters will meet on the Indiana Academy campus in a large tent and have a full day of in-person programming, which will also be livestreamed. Pastor Nestor Bruno, director of Ministry Care at Kettering Health Network, will be the featured guest speaker.
Face masks are optional and social distancing is recommended for those choosing to attend in person.
There will be no food service or housing provided during the week. Those with RVs may stay on the campgrounds at a reduced rate with water, sewer and electric services provided. The bathhouse will not be available. Contact Faith Nico (fnico@indysda.org; 317-844-6201) at the conference office to make a reservation.
Livestreaming links will be found on the conference website:  www.indysda.org
Indiana Academy: 24815 State Route 19, Cicero, IN 46034 - June 14-19, 2021
Hispanic: Timber Ridge Camp, 1674 Timber Ridge Road, Spencer, IN 47460 - September 3-6, 2021