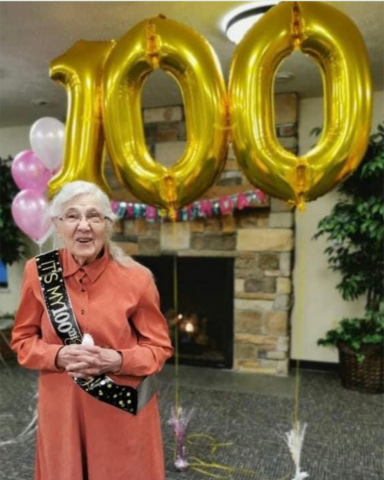 VIRGINIA DUNDER of Cicero, Ind., celebrated her 100th birthday on February 15 with three generations of her family. She was thrilled to have reached her centennial birthday. "I want to make it to 115!" she laughed. Always active, either baking, organizing, canning or cleaning, she never sits long. "Work keeps me young."
Born in Frankton, Ind., Virginia was the oldest of six children. She married George Dunder in 1950 and had three sons: Terrance (who lives in Washington State); Neal (who lives with her); and Roger (who lives in Africa). With a shared passion to do the Lord's work, the family traveled by boat to Africa in 1964. Together the family shared many adventures around the world – climbed Mt. Kilimanjaro, explored the Great Pyramids, and walked the streets of Jerusalem. Ten years later, they returned to Cicero where Virginia has attended the Cicero Church for 47 years.
---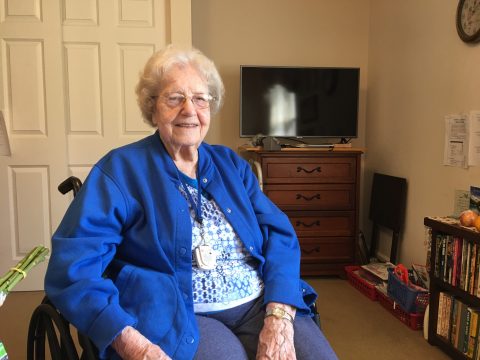 ANNA (GREAVU) DEAN was born on Sunday, Feb. 13, 1921, and celebrated her 100th birthday on Thursday, Feb. 11, 2021, with a card shower and birthday treats at the Brookdale Assisted Living Center, in Holly, Mich., where she is presenting living. She is a member of the Holly Church in Holly where she has served in some capacity all of her life, be it church clerk, in the children's divisions, VBS or head deaconess.
A homemaker who was married to the late Myrle Dean in 1939, they shared their 67 years on their dairy farm in Holly.
---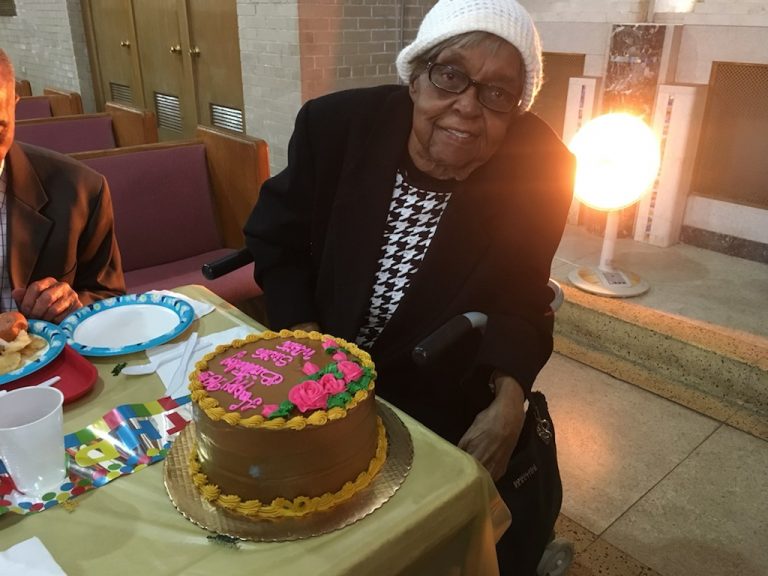 DOROTHY DORCAS (O'NEAL) WHITE celebrated her 100th birthday with a virtual family celebration on Sunday, Jan. 31. 2021, at her home in Calumet Park, Ill. Born on January 31, 1921, she is a 46-year member of the Beacon of Joy Church in Chicago.
Married to the late Howard Dennis White in 1939, Dorothy has spent a lifetime serving and teaching children in her church and in early childhood education as her career. Sharing in this celebration were her eight children: Howard Jr., Robert, Terry, Raymond, Carmen, Daniel, Gale-Marie and Lynette, plus many others.
---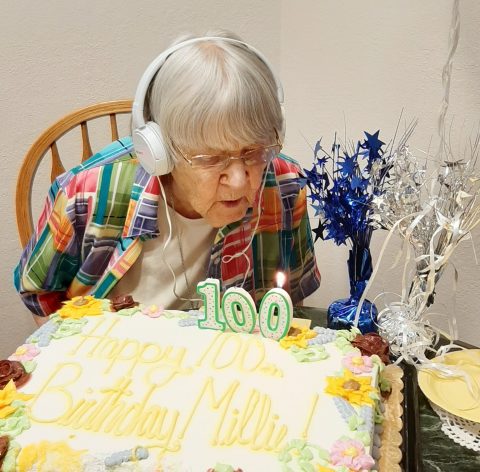 MILDRED RIEN SOLSTAD celebrated her 100th birthday on October 11, 2020, with treats, celebrated with treats, cards, gifts, calls and visits with her friends and family at her home in Menomonie, Wis. She has been a member of the Menomonie Church for nine years.

Married to the late Arnold Solstad in 1940, Millie enjoyed a life that included travel to five continents and still loves to share her experiences of living in many different cultures. Millie has four children: Edward and late Pat (Stanley) Solstad of Minneapolis, Minn., Mary Solstad and late spouse Paul Kriner of Palmer, Alas., late John and Pam Solstad of Roseville, Minn., and Ron Solstad of Anchorage, Alas. She also has two grandchildren and three great grandchildren.
---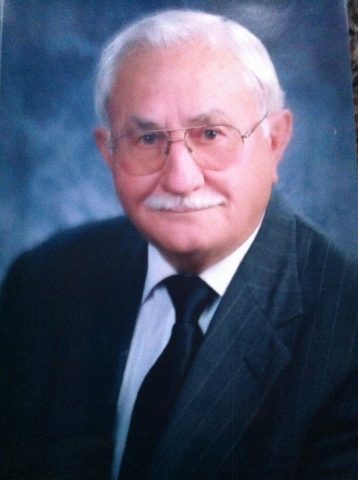 ARTHUR COVELL celebrated his 100th birthday on Feb. 23, 2019, with a special service at the Traverse City (Mich) Church. He was a member of the Traverse City Church for 34 years.
Arthur was married to Mary Elizabeth Fink. Arthur has been a pastor for Coldwater, Jackson, Grand Rapids, Kalamazoo and Lansing. Pastor Art continues to minister at 100 by contributing to the Sabbath School lesson and his support of the Bible-in-a-Year program, which points to the importance of the study of God's Word.
Arthur has three children: Douglas Covell of Florida; Dennis and Ann Covell of Traverse City; Debra Covell (deceased); six grandchildren; and four great-grandchildren.